Shey Gompa
Shey Gompa is one of the spiritual Himalayan pilgrimages of Nepal which is located in the north of the Phoksundo lake in Upper Dolpo with the elevation of 4160m from sea level. It has the ancient connection in Buddhism and also known as the spiritual heart of Dolpo.

There are three Gompas in Shey village, Komoche Gompa (valuable Gonpa), Sel sumdo Gompa and Tsakhang gompa.
Komoche Gompa is the Kagyupa temple constructed by Singe Yeshe and It is also known as the stupa of 'complete Victory' and footprints of master Senge Yeshe.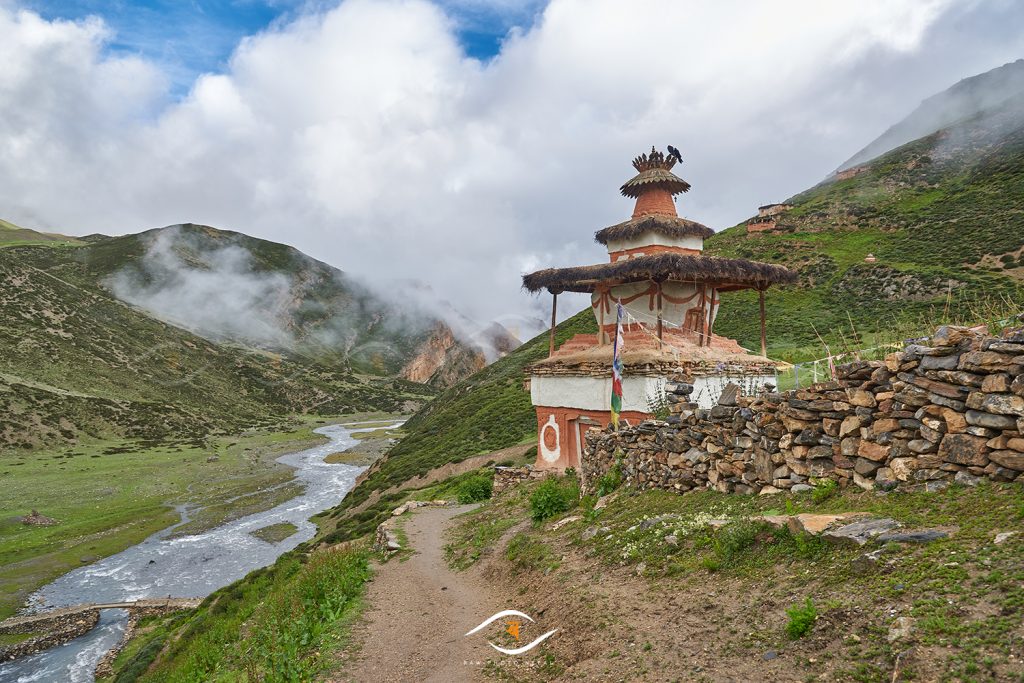 Sakhang Gompa and Shel sumdo Gompa are Kagyu-Nyingma monasteries which are constructed by lamaTenzin Repa. Tsakhang Gompa is located on the rock of Crystal Mountain and is in the cluster of three monasteries under Shey Gompa, the seat of Dolpo Shel-ri Rinpoche. It is situated at more than 4877 meters above sea-level in Shey, Upper Dolpo.A disciple of the second Jamgon Kongtrul Rinpoche, Palden Khyentse Oser, the previous third Dolpo Shel-ri Rinpoche spent many years in solitary retreat at Tsakhang Gompa.
Shey is not only historical Buddhism place but also inhabitants of Himalayan wild animals such as Blue Sheep, Snow-leopard, marmots, wild rabbits, birds, Himalayan cats and many more wild animals and birds. This place is also known as the holy place so hunting of wild animals is strictly restricted in the area.